Growth Accelerators is the best SEO company in India that helps businesses improve their organic search rankings locally, nationally and globally. Our SEO experts specialise in multiregional and multilingual SEO strategies and use a state-of-the-art methodology to get you in front of your target audience and deliver engaging experiences regardless of the language or location.
With fierce competition and continually evolving search landscape, the search success has become more and more challenging. Google's AI is giving solid weightage to the depth of content and its relevancy. With Google prioritizing user experience, SEO is said to be no longer just a science but a form of art (creativity) as well. Hence, our team of SEO experts ensure SEO and UX (user experience) of your website works in tandem to deliver the ease of user accessibility.
We, at Growth Accelerators, take pride in creating well-researched and data backed-up, holistic SEO strategies for our clients leading to increased visibility, conversions, and revenue. Some of our noteworthy achievements in SEO for our clients are –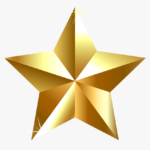 Google's 1st page ranking for most competitive keywords. Client is an online school, launched 5months back.
450% boost in organic traffic within 7months. Client is an acting coaching company offering services globally.
Ranking in featured snippet for multiple keywords. Client offers accessibility training to organisations worldwide and Canada more specifically.
217% of increase in revenue within 8months. Client is an online dispensary selling marijuana and CBD products in multiple locations.
Ranking in top 3 on Google maps for 100% target location-based keywords. Client provide mortgage and asset broking services.