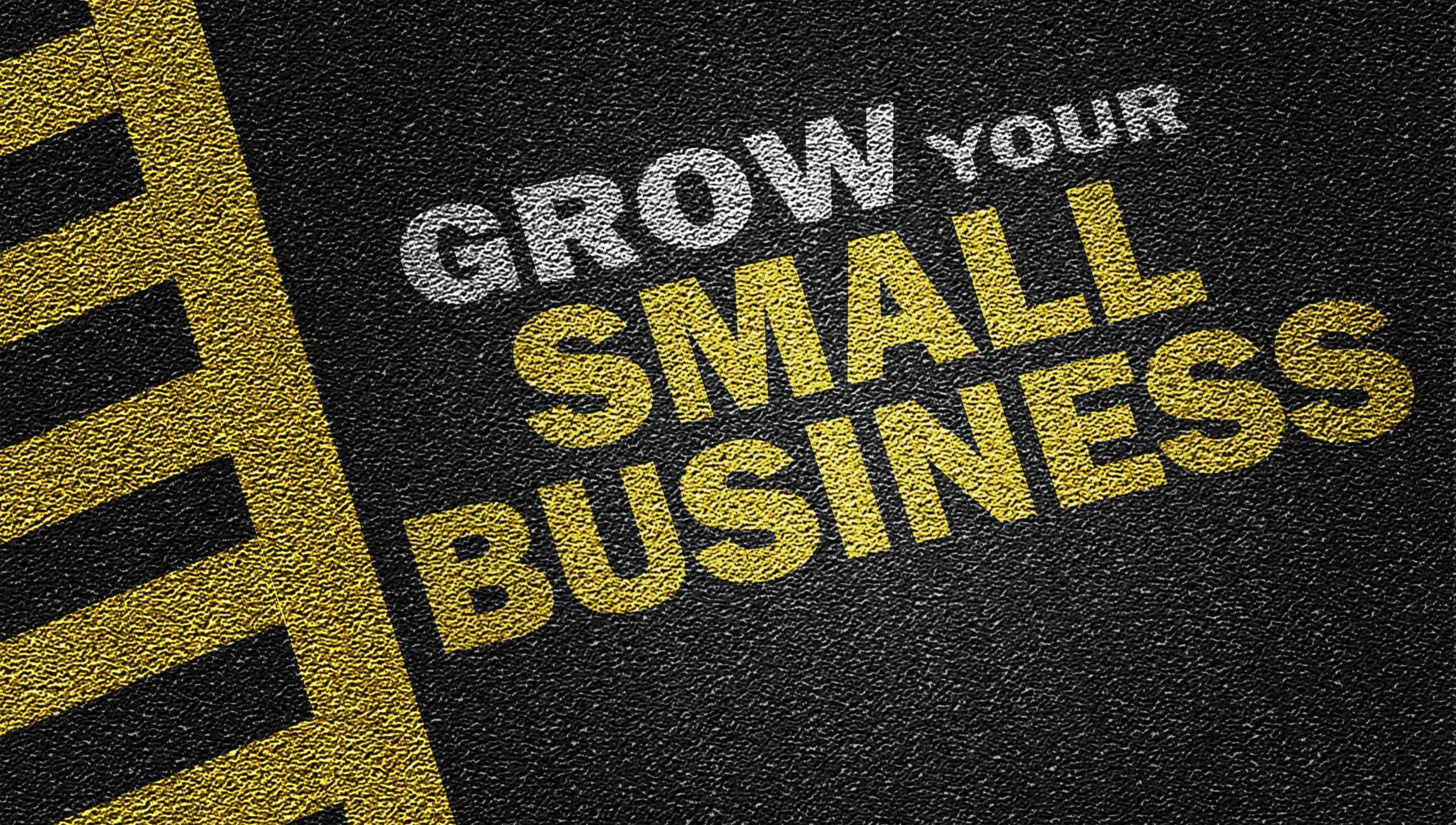 Digital Marketing Strategies That Works For Small Businesses
"The two most important requirements for major success are: first, being in the right place at the right time, and second, doing something about it."- by Ray Croc
With constantly changing times and evolving technologies, small businesses are doing everything they can to keep up. Whether a business sells online or operates a physical storefront, having a strong online presence for your brand is crucial.
A study says, 70% of consumers visit a store because of information found online. Today's buyer is a lot more curious and before making a purchase they are most likely to do research online looking for reviews or seeking more details about your products/ services. Thus, creating your business presence online will boost your credibility amongst potential customers.
Using digital marketing, small businesses can reach out to a larger audience in a more economical way. Let's deep-dive into few key benefits of digital marketing.
Why Digital Marketing Is Important For Small Businesses
1.     Digital Marketing is Cost-Effective
Small businesses often have limited marketing budgets, which makes promoting the business a challenge. That said, digital marketing offers quite a lot of avenues that are low- cost or even free. Start with creating your business presence online by Google business listing for free. Engaging with your audience organically on Social media channels is a zero expense investment.
Furthermore, online marketing can be done with whatever small amount you want to start with. Pay per click advertising allows you to pay only when a user clicks on your ad and does not restrict you with any budget limits.
2.     Connect with customers in real-time and boost brand credibility
With Digital marketing, businesses can connect with their potential or existing customers promptly and offer faster solutions to them. If you exist online, people can also reach out to you via messaging on social media channels, live chat on the website and even figuring out your contact details is easier for them.
Swift communication helps in generating trust and credibility for brands and creates brand loyalty. This in turn leads to the spread of Word of mouth, thus more of your customers referring your brand to their contacts. Ultimately enhancing your sales pipeline.
3.     Measurable Results
The biggest advantage of digital marketing is that you exactly know what's working for you, what isn't, and to what extent. By setting up the right tracking mechanism, you can know your ROI on each penny invested in different digital marketing channels. Businesses can easily track user behavior on the website through metrics like total visitors, avg. time spent on site, number of pages visited, bounce rate, conversions, and much more. Analysis of this data helps in optimizing your spends and marketing activities across Digital channels and further improving the performance and ROI.
Now that you're aware of the key benefits of Digital Marketing for small businesses, you may want to initiate marketing online for your products/services. We recommend, you plan and address some key requirements before you implement digital marketing for your business.
Essentials To Creating a Successful Digital Marketing Strategy
1.     Determine your end goal
Begin with, defining your goals, why you would do digital marketing, and what is that you wish to achieve. Knowing your goals is crucial to choose the digital marketing channel that would work for you and also, helps in setting up realistic budgets.
For instance, a physical storefront looking to increase store visits, creating a presence on Google Maps, and Local SEO would drive better results than posting content on social media channels. While an online fashion store intending to increase ecommerce transactions would prefer doing extremely targeted Facebook and Instagram ads in the first place.
2.     Know your target audience
Your target audience are people who are likely to be interested in the products/services you offer. Knowing their demographics and behavior would help you choose the best-suited digital marketing channel and craft content that resonates with them.
3.     Evaluate what your competition is doing
What makes them unique? What kind of content are they promoting? Is it working for them? Can you do better? Can you incorporate some of their strategies? All of these and much more shall help you gain insights that will further enhance your marketing strategy.
Most importantly, if your potential customers can find your competition while searching on the internet but not you, then your competitors are racing ahead of you even when your value proposition is a notch above them.
4.     If you haven't yet, Create a WEBSITE
You can still have a presence on Google maps and engage with your audience on social media, even when you do not have a website. That being said, a website is your gateway to building trust and credibility for your brand amongst the target audience. Regardless of your business size, or its operating model, a website is one of the most crucial aspects of your business.
Small businesses run on tight budgets and may consider the website a luxury. However, it's a tool that makes your business sound more legitimate to your potential customers. You may start with a 4-5 pages basic, extremely affordable website and then improvise as and when and if need be. But have one, it's totally worth it!
5.     Measure the results and optimize
Digital marketing offers businesses with incredible tools to measure the performance of their marketing efforts. Google Analytics is one such tool, which you must link to your website and other marketing channels to track the visitor's behavior and the results.
It's important to analyze the data and implement the inferences drawn to boost your performance.
Digital Marketing provides a plethora of free and paid marketing platforms to small business owners. You need to select the right marketing mix for your business basis the planning that we discussed above.
Digital Marketing Channels That Work For Small Businesses
1.     Google My Business (GMB) Account:
Creating a GMB account is one of the most effective free online marketing strategies for small businesses. With this, your business gets visibility on Google maps and Google search results.
Above is an example of how the listings appear on Google maps, once a relevant local search is made. The listing would include important business details like name, address, phone number, business description, and customer reviews. This is one of the easiest ways to be accessible to your potential customers online.
2.     Social Media Marketing
Engaging with your target audience and creating brand visibility on social media channels is one of the most effective free digital marketing tools for small businesses.
To leverage the full potential of social media marketing, you can:
Start with identifying the platforms your potential customers are using.
Create a business account on those platforms.
Share informative and intriguing content to increase traction on your profiles
Remember, consistency is the key here, be regular and proactive in posting content
Be prompt in replying to the messages and addressing their grievances
When your followers engage with your content and you receive positive reviews, their friends may get influenced and start following your brand, thus growing your network.
Social media marketing may seem time-consuming at the onset, but if you are looking for thriving long-lasting relationships built on trust with your customers, you need to be here.
3.     Search Engine Optimization (SEO)
Did you ever think about getting your website ranked on Google? Wondering, if your website comes up on Google's first page when a potential customer is searching for the products/services that you offer?  Search Engine optimization (SEO) can get you there.
SEO, in simple words, is a technique of optimizing your website to appear higher on search engines when a relevant search is made. SEO not only increases your brand visibility but also gets qualified visitors to your website, boosting your conversions.
Although it's free, SEO requires continual efforts and is a time-consuming activity. That said, the results from SEO in long run can be huge, thus you need to start right away and keep working. For how to do SEO for a new website refer to our blog Step-By-Step SEO Guide for New Website
Google's algorithm functions in a way that it serves the most relevant and high-quality content on its search engine result page (SERP) to enhance the User Experience. So, the key to success on SEO is focusing on a great User experience through your website and content. To create content that is relevant to the search queries, keyword research is crucial. Keywords are words that describe your business and are searched by a user on a search engine.
How to do keyword research?
Before your venture into keyword research, understand your target audience. Get into the mind of your user and think about what keywords they would be searching for.
Conduct competition research, analyze what keywords they are targeting and ranking for.
The most common and widely used keyword research tool is Google Keyword Planner. For availing this tool create a Google AdWords account.
You must also use the "Google suggest" keywords to get a better idea of what exactly is your audience searching on Google.
Type the search query in the search box and before your press enter, check the keywords that Google shows just below the search box. These are the commonly searched terms related to your keyword.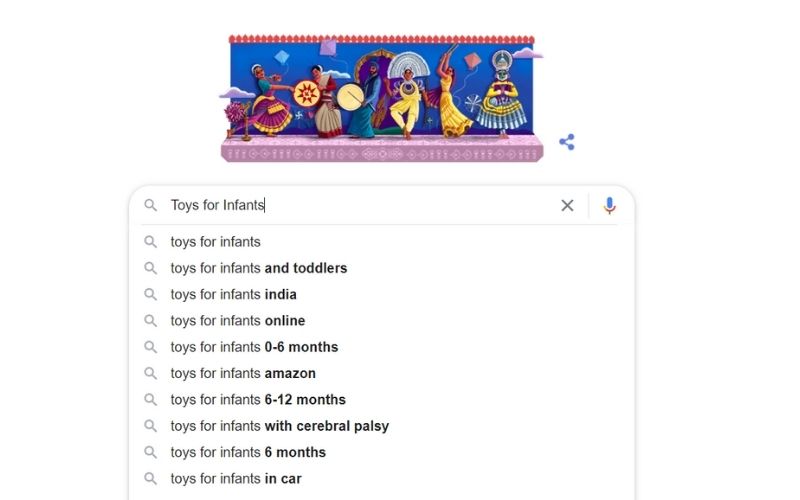 4.     Email Marketing
Email marketing is one of the most effective digital marketing channels to engage with new or potential customers and build long-lasting relationships with existing ones. This form of marketing is many times get overlooked by small businesses; however, an organically built email list is one of the most valuable assets of a business.
Here's how to build an email list:
Request your existing customers to share their email addresses for further information on offers and new stock.
Ask website visitors to subscribe to newsletters by sharing the email id.
Place contact us form on the website to collect the email id of the visitors
Incentivize signups on your website through e-book, webinars, etc.
A strategic email marketing campaign can help you generate revenue and repeat sales. To achieve this:
Personalize your emails, refer it by customer's first name
Intriguing subject lines, that entices the customer to go-ahead
Provide valuable content, the one that is of the customer's interest
Share offers and coupons, with certainly an end date to it.
Run A/b Tests on subject lines and email content
5.     Paid advertising / PPC ads
If you are looking for instant results in limited budgets, paid media advertising is your best bet indeed. You can choose from a range of platforms to run ads, depending on where your target audience is and the budget.
Some of the best paid-media platforms for small businesses are:
Google ads
Google ads, work on the Pay-Per-Click (PPC) advertising model, wherein an advertiser pays only when a user clicks on the advertisement. It is a quick and easy way to rank in the top positions of the Google search results. There is no minimum budget limit to get started with Google ads. Here is a brief on the process:
Create an account on Google ads
Conduct keyword research,
Create focused campaigns and ad group
Craft ad copies and landing page relevant to keywords(user search term)
Keep analyzing your accounts data to optimize the campaigns
The key here is to get a good quality score on each keyword. Which can be derived through relevant ad copies and landing pages. The better your quality score, the lesser is your cost per click and the higher your ranking.
Facebook & Instagram ads
Practically everyone is on social media. The biggest advantage of advertising on social media channels is getting access to their micro-targeting capabilities. Whether it is by demographics, age range, location, interests, or language, you can go quite deep into targeting your exact audience.
The focused targeting makes social media ads, especially Facebook and Insta, an affordable advertising platform. You can also run remarketing and look alike campaigns on these platforms, which helps you target more similar audiences, this scales up your reach and eventually boosts the sales pipeline.
6.     Influencer Marketing
Simply put, influencer marketing is a business collaborating with an influencer (individual) to promote its products/services. This influencer is someone with a good number of social media following and holds the power of influencing the purchase decision of its followers.
With an overwhelming number of similar product options in the market, consumers are often not sure of whom they can trust. As a small business owner, with limited budgets and resources, it has become even more challenging to make a place in the crowded competitive space.
Looking at these constraints and much more, we recommend small businesses to start marketing with micro-influencers, people with a small size of followers.
The benefits of working with micro-influencers are:
They have a very specific niche and are considered as industry experts by their followers.
Small audience but high engagement levels leading to strong relationships.
Affordable and cost-effective
Final Thoughts
Your customers are online. Right now. Today!
Digital Marketing is not as daunting as it may seem to be at the onset. Take small steps. Begin with perhaps a free mode of marketing and once comfortable then move to another. The results are worth the effort.
Be consistent. Content building is an ongoing process. Craft content that is engaging and informative, adding value to your customers and addressing their needs. Digital marketing is all about building a real relationship with your target audience. Once they trust you, sales and references are bound to grow.
If you're still not sure how to devise a digital marketing strategy that is the best fit for your business, we at Growth Accelerators have a team of experts with experience of working with small businesses from varied industries. Kindly feel free to reach out to us at info@groacc.com  or +91 971-776-6580
Happy Marketing!